Brushless DC (BLDC) motors are increasingly replacing induction motor and brushed DC motors due to their superior efficiency, long life, smooth torque delivery, and high speed operation. Yet, in the past, their application has been limited due to the additional cost of the complex motor controller necessary to operate these motors. However, controller costs have been trending downward in recent years such that application of brushless dc motors is on the rise and expected to grow. We are designing and implementing BLDC motor for ceiling fans, rickshaw etc.
Why BLDC:-
More reliable than any Chinese motor.
Best heat dissipation.
High torque.
Heavy materials inside & outside.
Water proof.
Increase battery cycles time because of low consumption.
High energy efficiency.
Best in price.
1 year warranty in India.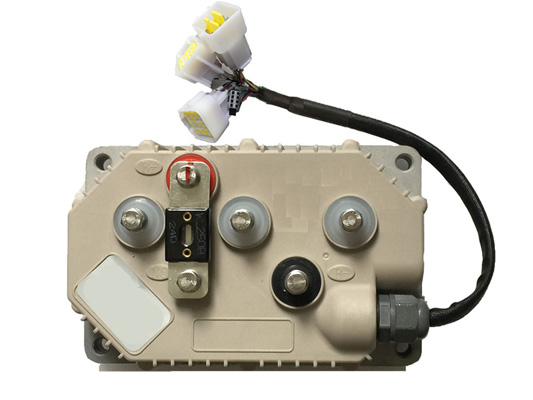 BLDC MOTOR SPECIFICATIONS –
400WATT, 24V, 1500RPM
500WATT, 24V, 1500RPM
650WATT, 24V, 1500RPM
850WATT, 24V, 1500RPM
400WATT, 48V, 3000RPM
500WATT, 48V, 3000RPM
650WATT, 48V, 3000RPM
850WATT, 48V, 3000RPM
1000WATT, 48V, 3000RPM
1.25KW, 48V, 3000RPM
1.5KW, 48V, 3000RPM
2KW, 48V, 3000RPM
2.5KW, 48V, 3000RPM
3KW, 48V, 3000RPM
3.5KW, 48/72V, 3000RPM
4KW, 48/72V, 3000RPM
4.5KW, 48/72V, 3000RPM
5KW, 72V, 3000RPM
6KW, 72V, 3000RPM

UPTO 22KW BLDC MOTOR
BLDC Motor for e vehicles:-
BLDC stands for BRUSHLESS DIRECT CURRENT MOTORS. With the passage of time and new technology it has become possible to eliminate the brushes from DC motors. In a BLDC motor, the permanent magnets are put on the rotor that moves around the stator. A controller / sensor is used to charge the stator coils as the shaft turns. BLDC motors are customized to meet customer's special requirements. Using cutting edge materials and sensorless technology, these motors provide high performance with features and solution for individual and industrial applications.
---
Programmable BLDC motor controller provides efficient, smooth and quiet controls for golf cart, go-cart, electric motorcycle, forklift, hybrid vehicle, electrical vehicle, electric boat, as well as industry motor speed or torque control. Motor speed controller uses high power MOSFET, PWM to achieve efficiency 99% in most cases. Powerful microprocessor brings in comprehensive and precise control to BLDC motor controllers. This programmable brushless motor controller also allows users to set parameters, conduct tests, and obtain diagnostic information quickly and easily.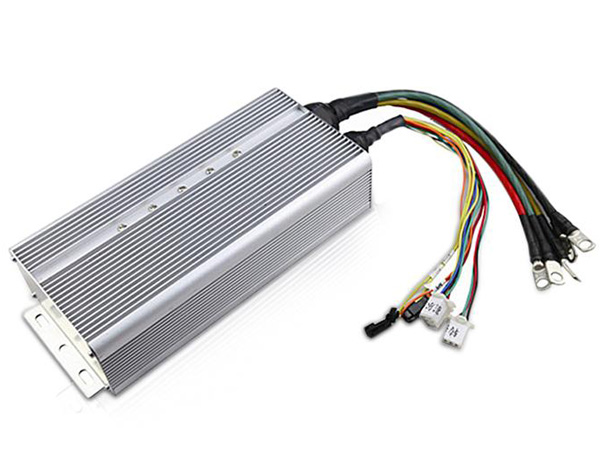 BLDC CONTROLLER SPECIFICATIONS –
48V 50AMPS CONTROLLER
48V, 60AMPS CONTROLLER
48V 90AMPS CONTROLLER
Features:-
Intelligence with powerful microprocessor.
Voltage monitoring on 3 motor phases, bus, and power supply.
Voltage monitoring on voltage source 12V and 5V.
Hardware over voltage protection.
Support torque mode, speed mode, and balanced mode operation.
Configurable limit for motor current and battery current.
Low EMC.
LED fault code.
Battery protection: current cutback, warning and shutdown at configurable high and low battery voltage.
Up to 40,000 electric RPM standard. Optional high speed 70,000 ERPM, and ultra high speed 100,000 ERPM. (Electric RPM = mechanical RPM * motor pole pairs).
Support three modes of regenerative braking: brake switch regen, release throttle regen, 0-5V analog signal variable regen.
Easy installation: 3 wire potentiometer can work.
PWMable reverse alarm output.
Remove fault code LED driver.
Current meter output.
Standard PC/Laptop computer to do programming. No special tools needed.
User program provided. Easy to use. No cost to customers.
---
The hand throttle is used in control panels and armrests for speed regulation. The hand throttle is primarily used in tractors and agricultural machinery. With the friction brake, the hand throttle lever can be fixed in a certain position in order to maintain a constant speed. This simplifies uniform work in the field.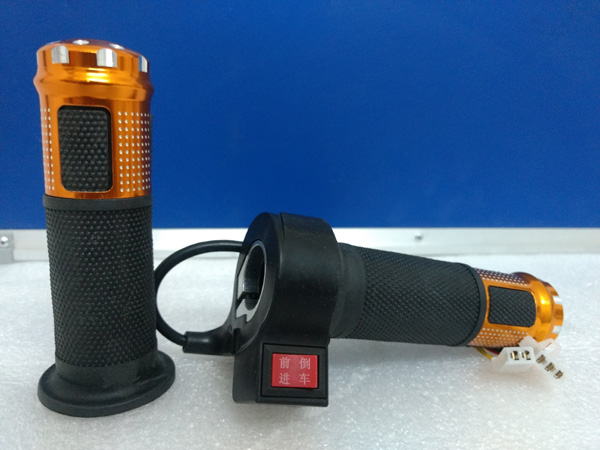 Features:-
Long service life due to contactless Hall-effect technology
Specific lever versions and mounting plates are available
Select from analogue, single-channel, semi-redundant or redundant output signals
Current and voltage output available
Fast and simple installation
Connection with Deutsch connector, robust and sealed
---
A good quality foot accelerator is hard to find. Apart from our other hall effect foot throttle (the all metal one), it has been one of the more difficult parts for us to source (especially with the hall effect configuration) as they tend to only find use in more specialised fields.

This unit is made from a heavy duty injection moulded plastic coupled together with a heavy steel base plate and high tensile steel springs. It is held together by heavy steel locking pins at each end on both swivel points, and is supplied with a 1.3m cable length with a standard hall effect connector. The length of wire is covered with a good quality semi rigid plastic sheaf whitch allows the cable to bend without kinking and breaking the wires, so it it suitable for use in high vibration/movement applications.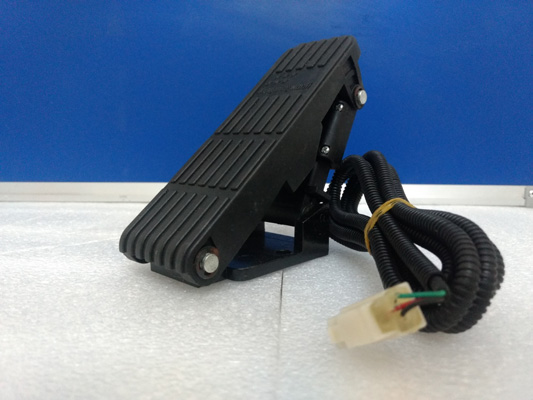 Technical Specifications:-
Input Voltage: 5V
Output: 0.8-4.2V
Output Rated Load Current: 10ma
Output Type: Voltage
Pedal Rotation Angle: 15 Degrees
Max Load Current: 10ma
Pedal Starting Force: 2KG+ or - 0.6KG
Pedal Stop Force: 3.6KG + or - 0.6kg
---